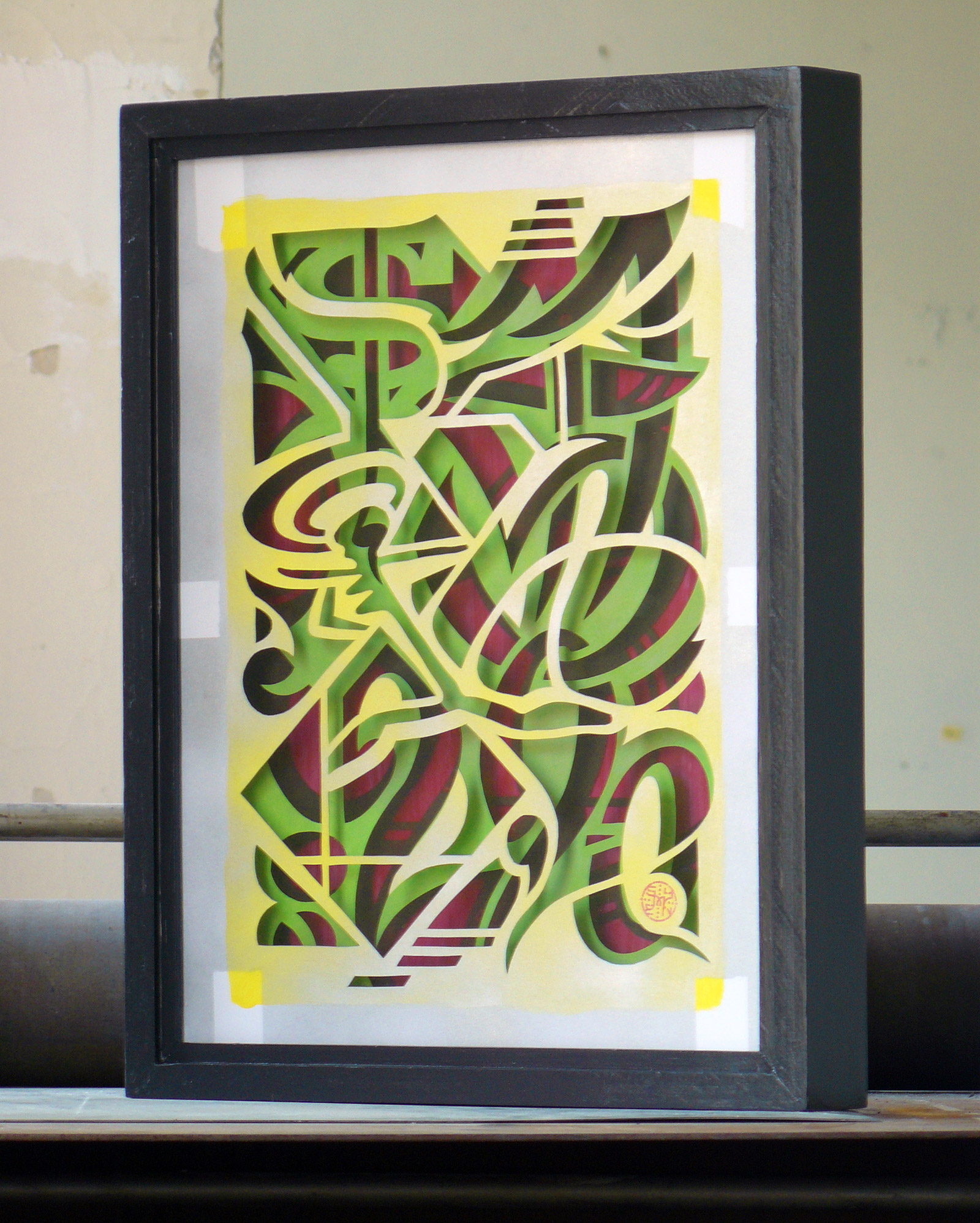 Eleven Hundred And Fifty-Two Dollars And Ninety Cents
Valutagrafie Series 008
This one felt like a breakthrough on a couple of fronts. It's the second one where I added figurative elements but the first one I was satisfied with. There's a Mondriaan painting and also a prehistoric cave drawing I interpolated. The $ sign is based on the Superman logo.
The trickiest thing is to get the three (or four, really) layers to interact with another in a satisfying manner.
This is also the first work where I added extra color after cutting the layers. I added spray paint to the front and middle layers. When I spray paint I often tape the paper to a cardboard rectangle. Here I decided not to hide the tape but to use it as an extra element in the composition. I particularly like the spots where the tape is removed and the little yellow rectangles appear.
After making this one I had the simple realisation that you can bring almost everything back to shapes. So integrating elements from all different times and cultures felt natural to me.