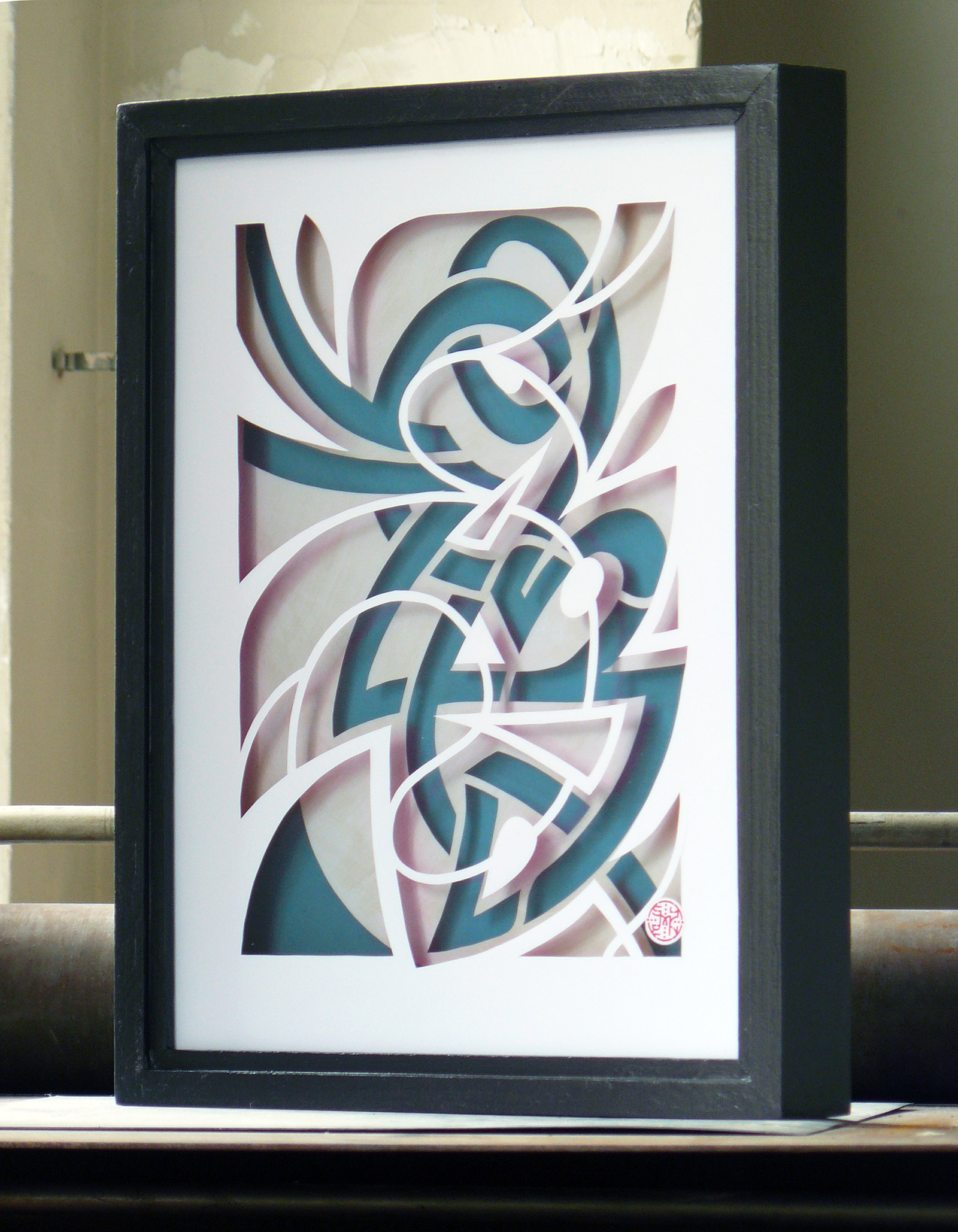 Nine Hundred Forty Three Euros (discarded)
Valutagrafie Series 000
This one didn't make the cut. I don't think it's really bad. But it's not really good either, and it should be.
I found out some new things designing this one, however. Especially the use of paint on the back of the first layer so that it reflects its color on the layer below. Also a further retreat from using the front layers as just outlines for the numbers and the start of a more loose approach to the implied passe-partout.
I like the way the € sign and the numbers all interlock and there are shapes in the front layer that are dope too so I might make an update, salvaging some elements from this composition.
The idea of self sampling is something that has appealed to me since the days of the It Takes a Nation of Millions to Hold Us Back album by Public Enemy ("Bass! How low can you go?").