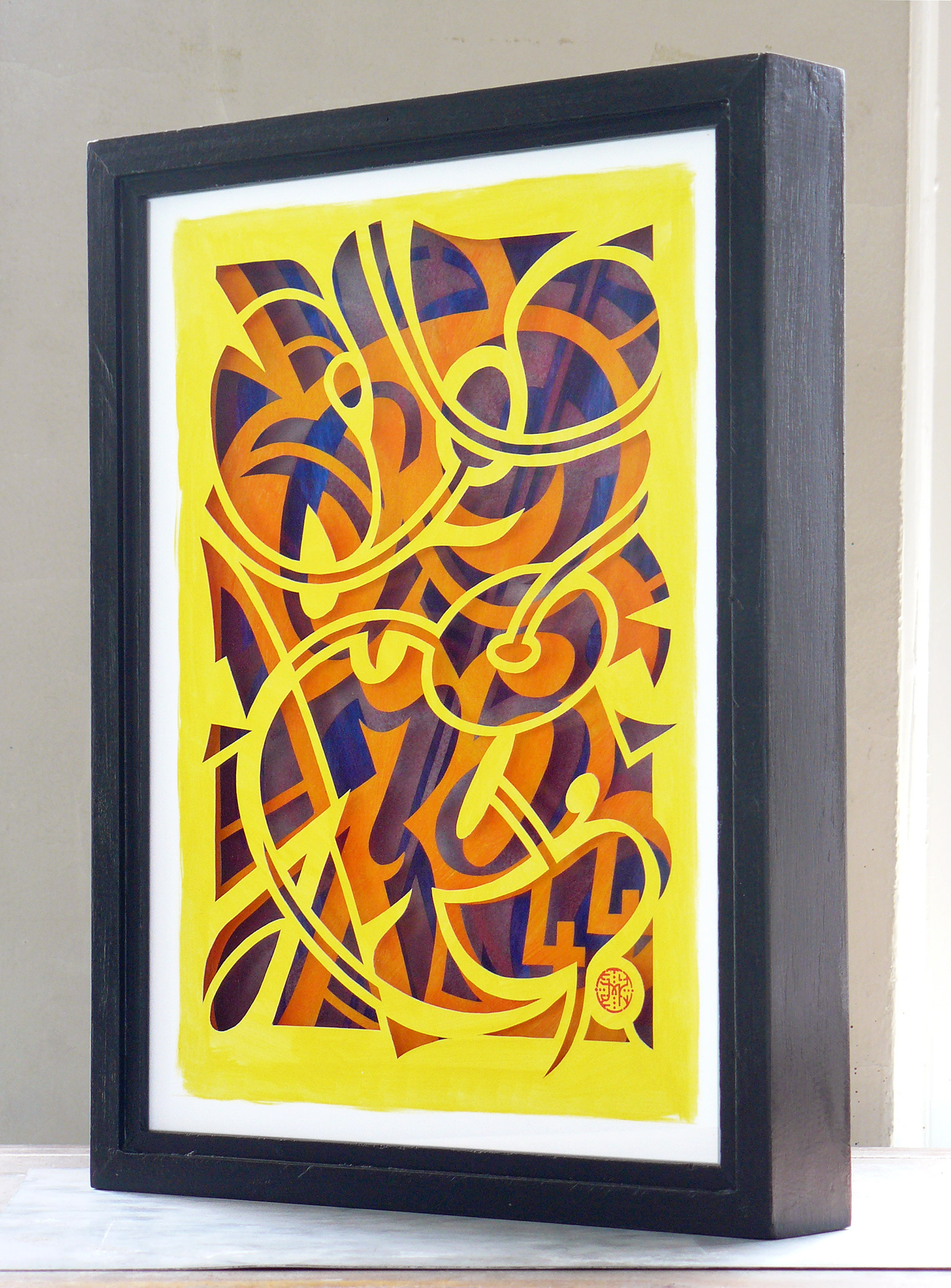 Nine Hundred Thirty-Seven Euros And Forty-Four Cents
Valutagrafie series 007
With this one the ideas came quickly. This is the first work where I succesfully added an extra layer in the background. I experimented with using stencils and spray paint. The best effect was achieved by cutting out part of the back layer. The fuzzy edges of the stencil didn't quite work with the stark lines of the cut out layers.
I added cents to the amount on the painting, to give it some extra detail. The 44 may look like a font but I designed it myself.
This is also the first time I added extra color to the front layer, yellow in this case. It took some time to get the different colours in a right balance but I think I found a way.